Regardless of your age or relationship stage, there are so many good reasons why you should consider having a couples photoshoot.
1. It's an amazing opportunity to connect as a couple.
In a world where we are busy with work and life, moments of intimacy and closeness can be hard to come by. Having a couples photoshoot gives you the chance to reignite your fire and see each other as the beauties that you are.
2. Having an awesome experience together
You can go to an awesome location you love and make a day of it. Or do it at home and use your space as an authentic backdrop of your life together. You could have lunch and a cocktail together before your shoot or do dinner and drinks after. It's all about the experience, not just about getting photos. It's a really unique thing to do and you will have some amazing photos to remember how hot and smashing you were for years to come.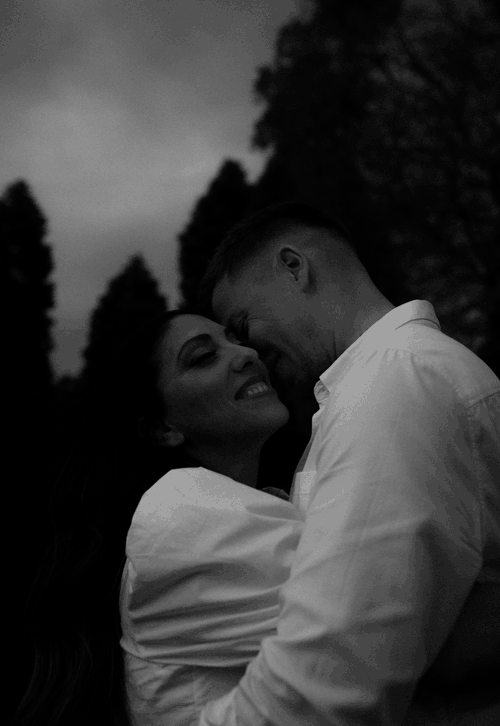 3. You don't have any good photos of you both together
Have a think about how many photos you actually have of the two of you together. Good photos. That are not a phone selfie with a few filters thrown in for good measure.
Most people typically only ever get great photos together on their wedding day. But that's just one day, only a snippet of a whole lot of history and change that the two of you have experienced together. And for the couples that are committed to a life together but not keen to formalise it with marriage, there isn't a day where it is customary to get photos. So whatever stage you are at, a couples photoshoot is a damn fine way to celebrate now, and remember later on, what you were like together at that time of your lives.

Many couples I meet are hesitant about getting photos together without something to celebrate. But really, the best reason of all to have a couples photoshoot is just because you love each other. You know each other better than anyone else, you are building a great life together and creating so many memories that all start with and come back to the two of you. Immortalise that shit! 
---

Are you now frothin over this idea?
I love doing couples photography because of the realness of it.
If you are now thinking hell yeh and get in touch stat and let's bring your vision to life.